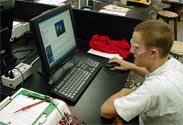 Hoax-Slayer keeps you informed about the latest email hoaxes, true email forwards, current Internet scams and important spam and computer security issues. New information is first published as individual articles. New articles are added every week. These new articles are later collected and republished together in newsletter format. The Hoax-Slayer Newsletter is published once per month.
There are three subscription options available:
Option One - Subscribe to Monthly Newsletter Notifications via Email
(Free Subscription)
As soon as the standard newsletter is published each month, subscribers are sent a notification email with a direct link to the latest issue. To get your free subscription, enter your email address in the form below and click the "Subscribe" button.